25 Movies to Look Forward to in 2019
Captain Marvel
,
The Lion King
,
Joker
,
Little Women
, plus the usual slew of sequels (and some exciting original projects)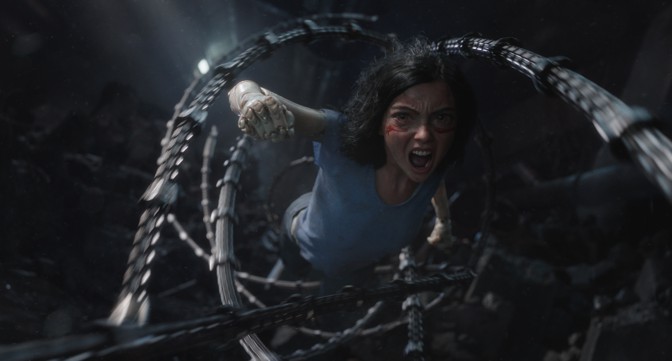 Last year was a record one for Hollywood, at least in terms of box office, powered by superheroes such as Black Panther and the Avengers, surprise smash hits such as
Crazy Rich Asians
and
A Star Is Born
, and the quick rise and fall of subscription-based ticket services such as MoviePass. Such a constantly evolving industry might have difficulty replicating that success, but 2019 has plenty of promising films to look forward to, along with the usual coterie of remakes, sequels, and superhero-franchise entries. Here's a look at 25 of the most interesting movies on deck so far.
What It Is:
The latest in a beloved, and important, moviegoing tradition: a wintertime Liam Neeson thriller, an old-fashioned pulpy flick about a middle-aged man who finds himself in some extraordinary situation. In
Non-Stop
, the actor was fighting villains on a plane; in
The Commuter
, the setting was a train. In
Cold Pursuit
, based on the Norwegian thriller
In Order of Disappearance
, he's delivering justice via snowplow.
If You Need Convincing:
Go watch some of Neeson's prior action flicks. There's more to him than the
Taken
franchise—films such as
A Walk Among the Tombstones
and
Run All Night
are great examples of his unmatched everyman gravitas. "What makes you think you can kill a man?" someone asks him in the trailer. "I read it in a crime novel," Neeson grumbles back. Sign me up.
---
What It Is:
A long-delayed, extremely elaborate adaptation of Yukito Kishiro's totemic manga series, directed by Robert Rodriguez (
Spy Kids
,
Sin City
) and written and produced by James Cameron. Cameron had long wanted to make the film himself, but given his work on the many
Avatar
sequels, he finally
handed the project to Rodriguez
, who has rendered it with a mix of real-life actors and epic-looking CGI.
Battle Angel
follows Alita (Rosa Salazar), a cyborg creation who comes of age in a post-apocalyptic world.